A heartfelt thanks to our amazing presenters, enthusiastic attendees, and dedicated organizers for making this conference a resounding success! Stay tuned for updates on next year's meeting location—it's going to be even more exciting! In the meantime check out the pictures, video, and recap article below!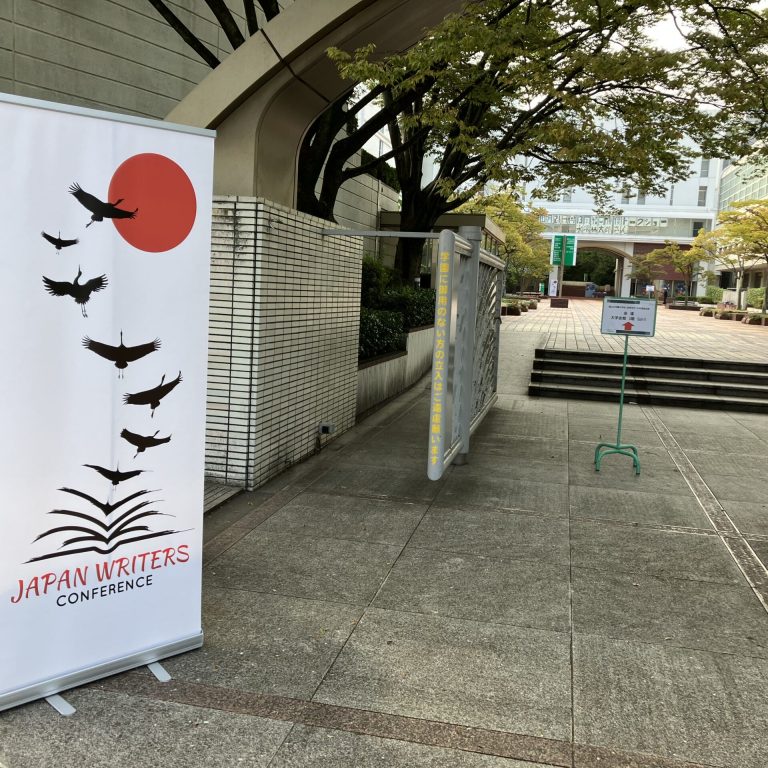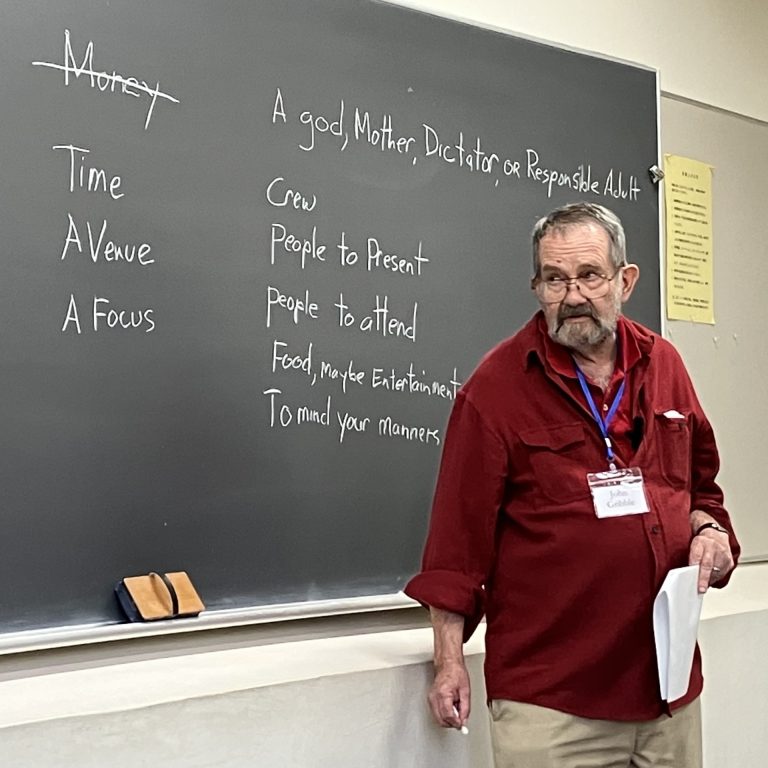 Recap article - GoConnect - Nov 2, 2023
For the 2023 program and for our email subscription click the corresponding button below
The Japan Writers Conference (JWC) is a free, annual conference open to all. Since 2007, the JWC has attracted English-language writers in a variety of fields for a weekend of sharing ideas and experiences on the art, craft and business of writing.
Entirely organized by volunteers, the JWC is hosted by a different Japanese university each year, with past venues in Tokyo, Hokkaido, Kobe, Kyoto, Tokushima, Iwate and Okinawa—this year it will be held at Sugiyama Jogakuen University in Nagoya, Aichi.
Past presenters include translator Juliet Winters Carpenter, Colunnist Baye McNeil, YA writers Holly Thompson and Suzanne Kamata, science writers Amanda Alvarez and Elizabeth Tracker, journalist Elaine Lies, poet Jessica Goodfellow, poet/editors Phillip Rowland and Richard Jones, creative nonfiction writer Ann Tashi Slater, and novelists Barry Eisler, Naomi Hirahara, and Vikas Swarup; journals and publishers include The Font, Cha, Kyoto Journal, Fine Line Press, and Isobar Press.
To stay in touch with the latest information, subscribe to our mailing list:
We are always looking for a chance to publicize the JWC. If you know of a publication that would be interested in publishing an announcement or interview, please let us know.
If you know someone the JWC might approach–either living in Japan or planning to visit Japan next autumn–please let us know. Contact information would be a great help!
We are always looking for sites for future conferences. If you would like to host a JWC in the future, please let us know. The sites could be anywhere in Japan. Our annual conferences are two days long and are usually held over a weekend in the fall. We need at least four classrooms: three for conference sessions and one to display books. The session rooms should have projectors that can be used for PowerPoint presentations. Because this is a free conference, we cannot pay for the use of these rooms.
Sugiyama Jogakuen University
17-3 Hoshigaoka Motomachi, Chikusa Ward, Nagoya, Aichi 464-0802
News, magazines, blogs, videos
Global Authors to Gather at the 17th English-Speaking Japan Writers Conference - OCT 6, 2023
Japan Writers Conference and revival of Monkey magazine make for a literary October - Oct 4, 2020
Japan Writers Conference - Oct 15, 2017 - No confefe, it was a conference, last weekend. Same as last year, I had two days to think about, talk about, and dream of writing...
Japan Writers Conference - Oct 30, 2016 - This last weekend I joined the Japan Writers Conference at Tokushima University. An annual event, about a hundred educators, journalists, poets, writers, and hangers-on like...
Japan Writers Conference 2014 – Iwate University (Morioka) – Oct 25-26 - Nov 3, 2014 - The Japan Writers Conference (JWC) is a unique event for writers, poets, translators and publishers who live in Japan but work (for the most part)...